Online Counseling Available Click Here
John Davis is President and Executive Director of The Mental Health Counselor's Association of Palm Beach.  He is a trauma and addictions expert and a Florida Licensed Mental Health Counselor with a boutique private practice in downtown Delray Beach, FL vr games for free. His focus is individual and family health and well being.  His approach is "12 step friendly" and he works with a variety of modalities especially Cognitive Behavioral Therapy.  John helps individuals and families especially adults and adolescents troubled by trauma, addiction and mood disorders.  He is also an expert with struggling couples, especially when related to addiction.  Need an appointment instagram videos downloaden handy? Text John at 561-213-8030.
Clients come for help with these issues
Learn About the Issues we address
Treatment Approaches
Our Multi Faceted Approach to Issues
Our approach is varied and developed in collaboration with our clients download microsoft office word. We employ and eclectic program of proven therapies, validated over many years with a broad range of client issues. Among them are these:
Learn About Our Treatment Approaches
Fees
Initial consultation session is $250.  Our standard session lasts about 50 minutes and is $180.   Retainer programs are available c# ftp datei herunterladen. Venmo, cash, local checks are preferred form of payment. Credit cards are accepted when absolutely necessary.
Blog
November 15, 2019
A Birthright I've mounted a small framed plaque on my office wall.  It says: "Peace.  It is not the absence of noise, trouble or hard wo...
Read Post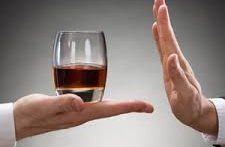 June 25, 2019
Call it What it Is In my private counseling practice, "addiction" is a word I'm careful with.  "Substance abuse" and "...
Read Post